We're The Roofing, Restoration, and Solar Experts in
Charlotte, NC
The Weatherguard Way
Residential Roofing in Charlotte, NC
Are you looking for a new roof? Your search ends here with Weatherguard Roofing & Restoration. Our residential roofing services in Charlotte offer a wide range of roofing options that fit your budget.
Our dedicated team will conduct a consultation to determine the color, style, and roofing material that suits your requirements. Whether you prefer timeless classics or modern designs, we've got you covered. Once you've made your selection, we'll work closely with you from start to finish to ensure a seamless installation.
Explore Various Roofing Options
No matter your choice, Weatherguard guarantees exceptional craftsmanship and outstanding results. Our experienced team is skilled in installing various roofing materials, ensuring your new roof is top-notch.
Contact us today to discuss your residential roofing needs in Charlotte, NC. Partner with Weatherguard Roofing & Restoration to transform your home with a beautiful roof.
Residential Roof Repair in Charlotte, NC
Does your home's roof need to be repaired? Trust Weatherguard Roofing & Restoration for reliable, professional roof repair services in Charlotte, NC. We understand the importance of a sturdy and well-maintained roof in protecting your home and family.
Contact us today to discuss your roofing repair needs in Charlotte, NC.
Schedule Your Residential Roof Repair Today
A damaged roof is a safety hazard for you and your family. Contact Weatherguard Roofing & Restoration today to schedule a professional roof repair service in Charlotte, NC. Our dedicated team will promptly assess your roof's condition, provide a thorough inspection report, and recommend effective repair solutions tailored to your needs.
With Weatherguard, your satisfaction and the protection of your home are our top priorities. Let us restore the strength and integrity of your roof, ensuring a safe and secure living environment for you and your family.
Contact us today for a free estimate and to schedule your roof repair in Charlotte, NC.

Solar Shingles in Charlotte, NC

Weatherguard Roofing & Restoration offers homeowners in Charlotte, NC, the opportunity to embrace sustainable solutions with solar shingles. Contact us to learn how you can reap the benefits of solar energy while enjoying stylish and efficient solar shingles.
Unleash the Potential of Solar Shingles
Solar shingles combine the functionality of traditional roofing materials with the energy generation capabilities of solar panels. These innovative shingles seamlessly integrate into your roof, providing a durable solution that generates clean, renewable energy. At Weatherguard Roofing & Restoration, we specialize in installing high-quality solar shingle systems that complement your home's architecture while maximizing energy production.
Why Choose Solar Shingles?
Efficiency and Aesthetics: Solar shingles offer a sleek appearance, enhancing your home's curb appeal without compromising energy efficiency. Designed to absorb sunlight and convert it into electricity, solar shingles are perfect for eco-conscious homeowners who value both style and sustainability.
Energy Independence: Invest in solar shingles to reduce reliance on traditional electricity sources. Generate electricity, lower utility bills, and enjoy a reliable and clean energy source. Take control of your energy consumption and reduce your carbon footprint with solar shingles.
Durability and Longevity: Our solar shingles are built to withstand the elements, providing long-lasting performance and exceptional protection against weather-related damage. You can count on your roof to remain resilient and secure while generating renewable energy for years to come.
Financial Benefits: Solar shingles offer significant long-term savings. You can reduce or eliminate your electricity bills and be eligible for government incentives, tax credits, and net metering programs, maximizing your return on investment.
Embrace Solar Shingles Today
Ready to harness the benefits of solar shingles for your Charlotte, NC, home? Contact Weatherguard Roofing & Restoration today to schedule a consultation. Our experts will assess your roofing needs, answer your questions, and design a tailored solar shingle solution that fits your budget and sustainability goals. Experience the power of solar energy while enhancing your home's beauty and efficiency with Weatherguard Roofing & Restoration.
Contact us today and learn more about solar roofing in Charlotte, NC.
Why Choose Weatherguard Roofing & Restoration?
Expertise and Experience: Our team of roofing professionals possesses extensive expertise in solar shingle installations. We stay updated with the latest industry advancements and best practices, ensuring a seamless and efficient installation process.
Superior Craftsmanship: Weatherguard Roofing & Restoration prides itself on delivering superior craftsmanship and attention to detail. Expect a meticulous installation of your solar shingle system, resulting in exceptional performance and an aesthetically pleasing roof.
Customized Solutions: We understand that each home is unique, which is why we offer customized solar shingle solutions tailored to your specific needs and design preferences. Collaborate closely with our team to design and install a solar shingle system that seamlessly integrates with your home's architectural style while maximizing energy generation.
Customer Satisfaction: Customer satisfaction is our top priority, and we are committed to providing outstanding service at every step. From the initial consultation to post-installation support, we ensure a smooth and enjoyable experience, exceeding your expectations and leaving you completely satisfied.
Contact us and see why we're highly rated in Charlotte, NC.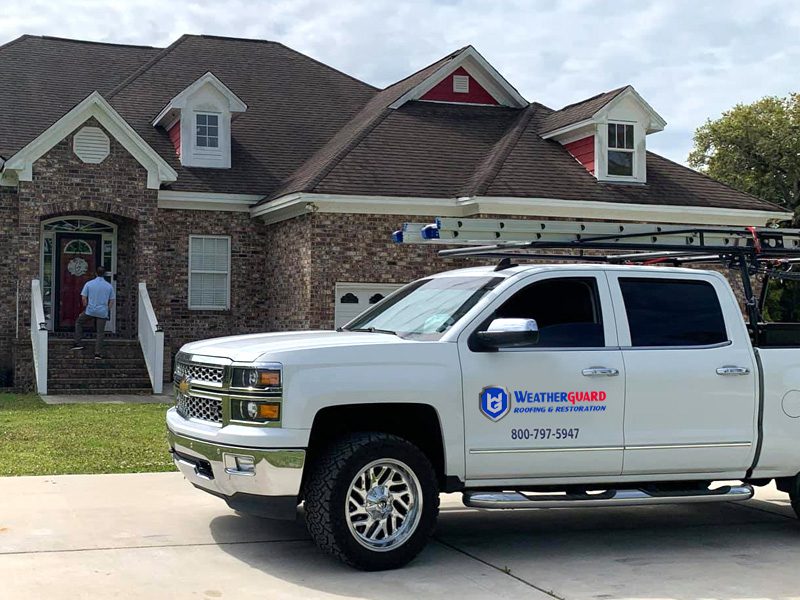 With extensive experience and a commitment to excellence, Weatherguard Roofing & Restoration offers top-notch roofing solutions that protect your home or business from the harshest weather conditions. Whether you need roof repairs, replacements, or installations, our skilled professionals deliver outstanding results that exceed your expectations. Trust Weatherguard to keep your property safe and secure, no matter the forecast.
Maintain the integrity of your property in Charlotte, NC, with a well-functioning gutter system. Weatherguard Roofing & Restoration's expert team specializes in installing, repairing, and maintaining gutters that effectively channel rainwater away from your roof and foundation. Our high-quality materials and meticulous craftsmanship prevent water damage and preserve your home or business's longevity. Choose Weatherguard for reliable gutter solutions that keep your property dry and protected.
Enhance your property's aesthetic appeal and durability with top-of-the-line siding services from Weatherguard Roofing & Restoration. Our skilled technicians offer a comprehensive range of siding options that are both visually appealing and long-lasting. Whether you prefer vinyl, fiber cement, or wood siding, our team will guide you through the selection process and deliver flawless installation or repairs. Trust Weatherguard to transform your property, making it more resistant to the elements and increasing its overall value.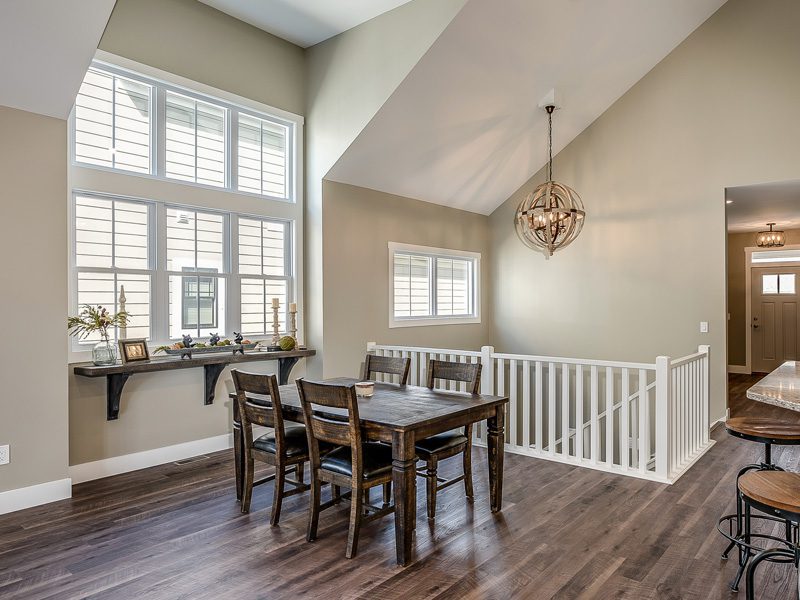 Refresh the appearance of your property in Charlotte, NC, with professional painting services from Weatherguard Roofing & Restoration. Our experienced painters have an eye for detail and utilize premium paints and materials to ensure a flawless finish that revitalizes your home or business. Whether you need interior or exterior painting, our team works closely with you to choose the perfect colors that reflect your style and personality. With Weatherguard, your property will boast a fresh, vibrant look that impresses guests and makes a lasting impression.
At Weatherguard Roofing & Restoration, we go beyond residential services to meet the distinct needs of commercial properties in Charlotte, NC. We craft our commercial roofing services to deliver comprehensive solutions that align with the specific requirements of businesses and organizations. Whether you require commercial roof repairs, installations, or maintenance, our skilled team is fully equipped to handle projects of any size or complexity. With a commitment to efficiency, we work diligently to minimize disruptions to your operations, ensuring superior results within agreed-upon timelines and budgets. Choose Weatherguard Roofing & Restoration as your reliable and professional partner for commercial services, safeguarding your valuable investment.


Unlimited General Contractors License

General Liability & Workers' Compensation Insurance

GAF Master Elite Contractor
GAF's Presidents Club Award Winner

Ranked 36 nationally out of the top 500 contractors

Xactimate® Certified
Better Business Bureau A+ Rating

National Roofing Contractors Association Member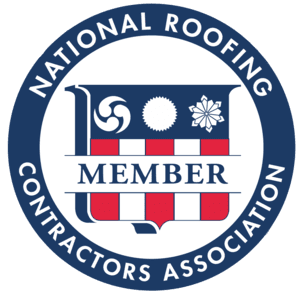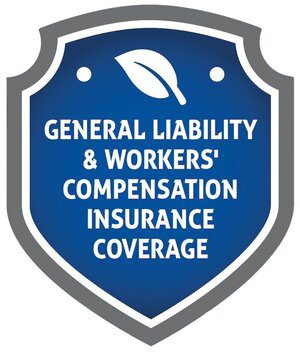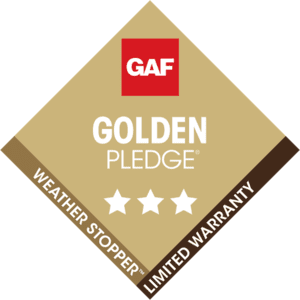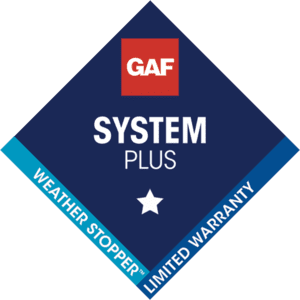 Have a Project?
Get In Touch With Us Today!
Quality craftsmanship and a solid dedication to exceeding our customers' expectations is only a small part of our story. What makes Weatherguard your number one choice for roofing services? It's the way we treat our customers and take great pride in the work we do.
Quality Services
We provide only the best roofing services to meet our customers' needs.
Copyright ©2023 Weatherguard Roofing & Restoration